How do you keep connected to the kids you reached during VBS?
What will make them want to come back?
This is the first-ever post-VBS outreach curriculum.
The FLOOD was originally written as a creative 3-day VBS but some have used it as an after-VBS outreach…Promote it during Bible School and get your kids excited about coming to church after VBS. Instead of using it over 3-days, simply use it once a week for three weeks.
Powerful Bible lessons
Engaging activities
An easy way to share the Gospel with Kids
FREE "Jesus Saves" sample T-shirt
Free companion app (Download the app below)
PDF copies to make distribution of lessons easy
Audio teaching for "Making the Bible Come Alive"
Online access to extra helps and resources by using the purchase code on page 4 of the lesson book.
Preview the Lesson Overview.

Download the FREE companion app: 
For iPhone/iPad – Download HERE (Coming soon…)
For Android – Download HERE (Coming soon…)
Copy Permissions – Make as many copies as you want for your church.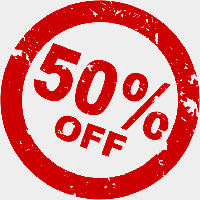 50% off Sale!
Get your entire VBS curriculum for only $87.50
– Regular $175.00