More than 15 hours of children's ministry training. Listen to these audio sessions online or on the go. Pick and choose what you want to learn or complete the entire course and receive a Certificate of Leadership in Children's Ministry.
Currently available with a 50% discount!
This course is intended for individual use. For church-wide children's ministry training, learn more HERE.
Course Outline:
Audio #1 – Making a Difference (26 minutes)
Audio #2 – Making the Bible Come Alive (65 minutes)
Initial Survey – Tell us about your ministry, vision and goals
Audio #3 – Control Tools (15 minutes)
Quiz #1
Conversation & Consultation #1 – 30-minute phone call
Audio #4 – Leading Small Groups (54 minutes)
Audio #5 – Teaching through Games (37 minutes)
Audio #6 – Discipline Opportunities (27 minutes)
Audio #7 – Recruiting Volunteers (37 minutes)
Audio #8 – Sunday School Boosters (86 minutes)
Quiz #2
Conversation & Consultation #2 – 30-minute phone call
Audio #9 – Safety and Security (19 minutes)
Audio #10 – Starting and Leading a Children's Worship Service (84 minutes)
Audio #11 – Creating Themes and Illustrations (29 minutes)
Audio #12 – How to Build Your Own Lesson (20 minutes)
Audio #13 – Planning Events (56 minutes) including How to Plan a Successful Fall Festival (76 minutes)
Quiz #3
Conversation & Consultation #3 – 30-minute phone call
Audio #14 – Outreach (36 minutes)
Audio #15 – Inreach (27 minutes)
Audio #16 – How lead a Child to Christ including information on how to clearly explain the Gospel on a child's level, how to know when a child is ready to receive Christ, how to share your salvation story with children and more (73 minutes). Also learn how to prepare a decision room, how to lead an invitation with children, how to talk with kids about baptism and what comes after salvation. (32 minutes)
Audio #17 – Making Home Visits, Follow-Up Visits, Hospital Visits and more (131 minutes)
Quiz #4
Exit Survey – Course Evaluation
An entire audio library and consultation by a children's ministry expert to help you succeed in making a difference in the lives of children. Purchase full-access below. This is a one-time purchase that will give you unlimited use in the future–There is no expiration. One purchase per individual. For multiple purchases, please contact us for a price quote.
You will also receive:
One year of access to our children's ministry resources–more than 350 lessons, activities, illustrations and more.
Two print book companions to Audio Sessions #16 and #17.
An EBook (by PDF) for Kids Say the Deepest Things that features kids' answers to life, family and Bible questions.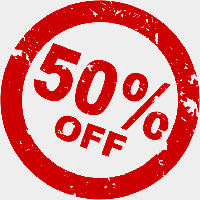 ON SALE! Cost: $250 – Regular $500.
Once you register, we will ship you your course materials including your online link and access code.
Help others find these resources:
Follow Us: