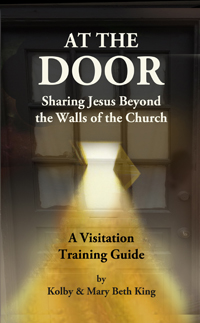 Light does no good if it's not taken into the darkness. If the Gospel only shines within the walls of the church, how will it reach those outside? If salt never leaves the saltshaker, how will it make a difference? In this book you will discover tools to help you be effective in sharing the Gospel by making home visits, through door-to-door outreach, street evangelism and more.
See the Table of Contents.
This book is also included in the Beyond the Walls Visitation Program.
Order the eBook version on Amazon – Click HERE.
ON SALE for $10.00. Regular price: $12.99 USD. 93 pages,  Nonfiction, paperback.
Help others find these resources:
Follow Us: